Sales Dept. Your contact window with Innofit. There are several sales staff with fluency in writting and speaking English and Spanish, they are able to handle all of the export-related affairs.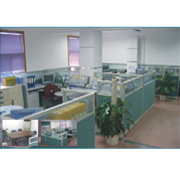 -
SALES DEPT.
R&D Dept. Well-educated and experienced engineers are hired to work with latest designing tools and softwares, human resouce quality ensures that our product develpment can always meet the main stream of the market ,simultaneously allow the company to release niche products that meet the critical request of minority customers. Our qualified engineers can help to turn the customer's product drawings into the finished products in a requested or limited time, Try our R&D capability now!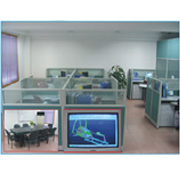 -
R&D DEPT.
Quality Control Dept.We think much of the product quality, following ISO 9001 requests to deliver the products is the way that we can give our customers a guarantee of the good product quality.Well-trained QC engineers are following the ISO 9001 articles as to ensure that all of the order deliveries are free from lowest defective rate.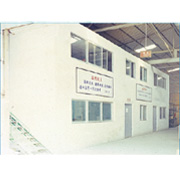 -
QUALITY CONTROL DEPT.
Laboratory is equipped with low temperature test machines, crank's hardness test machine, life test machines, computer record datas, scale meter, torsion machine and many more for product life test simulations.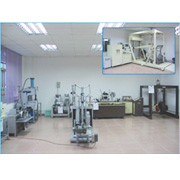 -
LABORATORY
Production Dept. It consists of the moulding section, punching section, welding section, painting section and assembly section.
MOULDING SECTION: Includes many basic machine tools like Electric discharge machine, Wire cut machine, Sawing machine, CNC lathe, Surface grinding machine, Drilling machine, Milling machine..etc.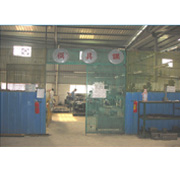 -
MOULD SECTION
Punching section: Raw materials cuting, sawing, punching, bending, deburing...etc.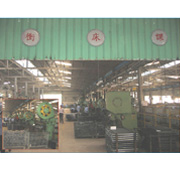 -
PUNCH SECTION
Welding section: welding of main frame and other parts.Equipments: 12 sets of OTC Robot welding machines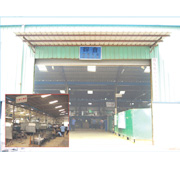 -
WELDING SECTION
Painting section: Anti-rust treatment, automatic drying, surface coating and electrostatic painting for semi finished parts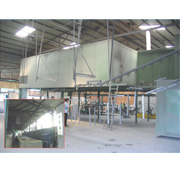 -
PAINTING SECTION
Assembly section: Conveyer-based assembly lines for parts and semi-finished product assembly, packing, labelling and storage...etc.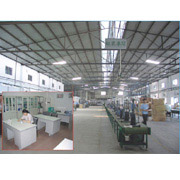 -
ASSEMBLY SECTION
Plastic dept. is to produce plastic fittings and parts for all of the products, it has15.000 square meters, Equipments: 10 sets of plastic injection machines of 160 Tons ~ 1500 Tons.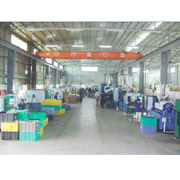 -
PLASTIC DEPT.
Production control section: Pursue the materials, production plans and delivery controls
Purchase section: Purchase materiales,qualify suppliers and establish BOM information.
Warehouse section: Logistic controls over all of the materials, semi finished parts and finished products.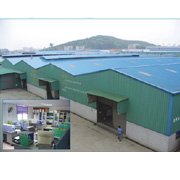 -
MATERIAL DEPT.
Lathe dept.: To process the flywheels of different sizes and weights. Precise equipment for measuring roundness of flywheel is introduced.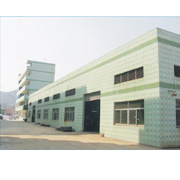 -
LATHE DEPT.

Human resource dept.: in charge of pcrsonel recruitment. retirement. duty auditing and educational & trainning programm...etc.
Document control dept.: dispatch, file and control all in & out document as to meet ISO 9001 requests.
IT management.: to build and run the Intranet & Internet in the company.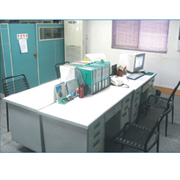 -
MANAGE DEPT.
Conference room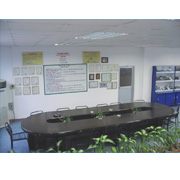 -
CONFERENCE ROOM
Sample room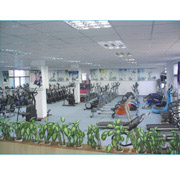 -
SAMPLE ROOM